Sushiritto

The 411

Other names
Sushi Burrito Rolls
Inventor
Peter Yen
Type of food
Breakfast, Dessert, Munchies
Where to buy
Sushirrito
Basic ingredients
Flour, etc.
Sushiritto is an inflated sushi roll invented by Peter Yen. He wanted to find a better way to serve sushi and looked at the opportunity to integrate sushi into a burrito, which are favorite foods in the Bay Area. He created the brand of Sushirrito and trademarked it in 2008.
Description
Edit
Sushiritto is an inflated sushi roll with Asian & Latin flavors & some organic ingredients.
Where to find it
Edit
Sushiritto is available in San Francisco and Palo Alto for $9-10 and at other locations
How to make it
Edit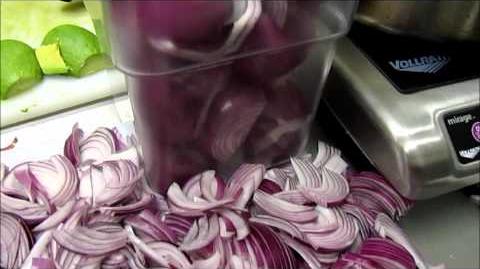 Ad blocker interference detected!
Wikia is a free-to-use site that makes money from advertising. We have a modified experience for viewers using ad blockers

Wikia is not accessible if you've made further modifications. Remove the custom ad blocker rule(s) and the page will load as expected.